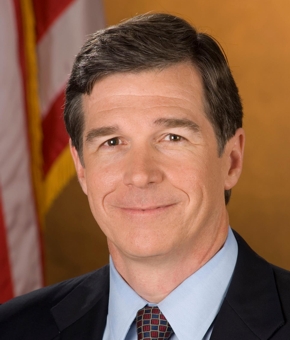 Roy Cooper has spent nearly three decades in public service protecting families, keeping communities safe, and working to create jobs and improve schools. In the NC House and Senate, Roy Cooper fought to increase teacher pay and reduce class sizes. In 2000, Roy Cooper was elected as the Attorney General, where he continued to fight for families during his four terms. In 2017, Roy Cooper was elected as North Carolina's 75th Governor.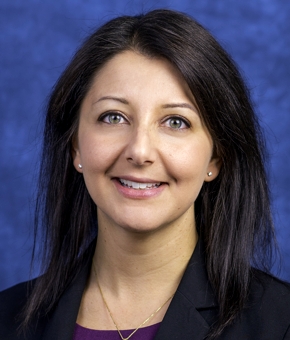 Cohen is an internal medicine physician and has experience leading complex health organizations. Before coming to the North Carolina Department of Health and Human Services she was the Chief Operating Officer and Chief of Staff at the Centers for Medicare & Medicaid Services (CMS). She brings a deep understanding of health care to the state and has been responsible for implementing policies for Medicare, Medicaid, the Children's Health Insurance Program and the Federal Marketplace. A graduate of Cornell University, she received her medical degree from Yale School of Medicine, a Master's in Public Health from the Harvard School of Public Health and trained in Internal Medicine at Massachusetts General Hospital.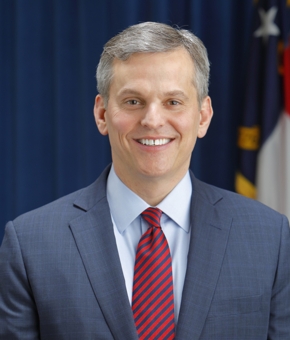 North Carolina's 50th Attorney General, Josh Stein is focused on protecting North Carolina families from crime and consumer fraud. Stein served as a state Senator and as a Senior Deputy Attorney General in the North Carolina Department of Justice. As Senior Deputy Attorney General, Stein worked to protect kids from online sexual predators and to help run the payday lenders charging loan shark interest rates on working families out of the state. Stein previously taught high school in Zimbabwe, served as legal counsel in the United States Senate, and worked with two economic development organizations in North Carolina. Stein is a graduate of Dartmouth College and earned law and public policy degrees from Harvard University. He and his wife Anna have three children, who all attend North Carolina public schools like they did.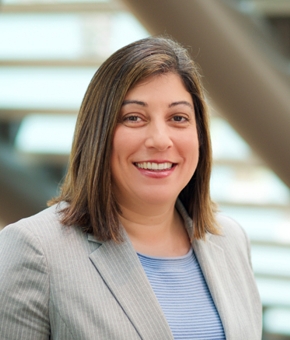 Dr. Houry leads innovative research and science-based programs to prevent injuries and violence and to reduce their consequences. She joined the CDC in October 2014. She has previously served as Vice-Chair and Associate Professor in the Department of Emergency Medicine at Emory University School of Medicine and as Associate Professor in the Departments of Behavioral Science and Health Education and in Environmental Health at the Rollins School of Public Health. Dr. Houry also served as an Attending Physician at Emory University Hospital and Grady Memorial Hospital and as the Director of Emory Center for Injury Control. Her prior research has focused on injury and violence prevention in addition to the interface between emergency medicine and public health, and the utility of preventative health interventions and screening for high-risk health behaviors. She has received several national awards for her work in the field of injury and violence prevention.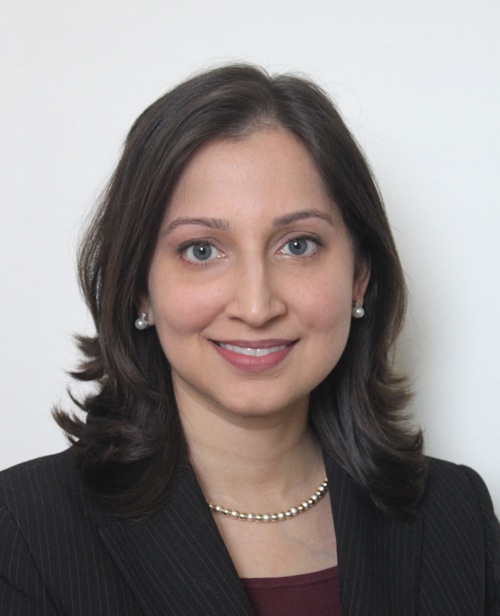 Dr. Susan M. Kansagra serves as Section Chief of Chronic Disease and Injury for the NC Division of Public Health.   She is trained as a primary care physician and has worked extensively on public health initiatives related to chronic disease and tobacco control.   Her previous roles include serving as Deputy Commissioner of the New York City Health Department, as well as, Assistant Vice President of Population Health for NYC's public hospital system.  Dr. Kansagra completed her Internal Medicine training at Massachusetts General Hospital.  She received her medical and business degrees from Duke University.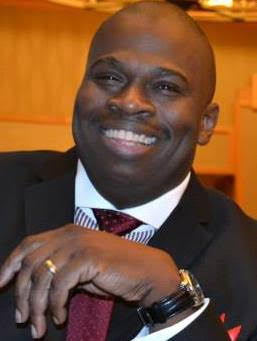 Co-founder and co-director of the Katal Center for Health, Equity, and Justice. He is a Master Organizer with a 25 year history of developing leaders, building campaigns, and winning policy reform. Jones has worked, trained, and consulted on campaigns for immigration rights, healthcare reform, gender equality, marriage equality, safe access to drugs, and ending the drug war and mass incarceration. Jones has developed strategies for communities, non-governmental organizations, and government agencies that have secured significant municipal and legislative policy and program reforms.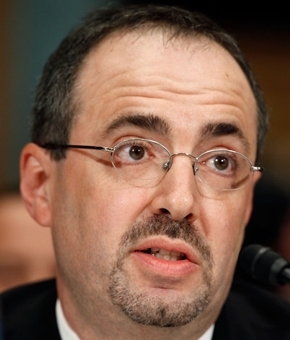 Joseph Rannazzisi retired from the U.S. Drug Enforcement Administration after serving more than 29 years as a Special Agent/Invesigator.  He was assigned to the Office of Diversion Control as the Deputy Assistant Administrator during the last 10 years of his career with DEA.
Ann DuPre Rogers, LCSW is the Provider Relations Manager at Vaya Health.  She has served in the field of mental health and wellness since 1997, primarily as a child and family therapist, clinical supervisor, program director, and yoga instructor. For the past three years, Ann DuPre has had the opportunity to teach the Community Resilience Model (CRM) regionally to diverse audiences.  She uses CRM skills on a daily basis, and finds them to be "immediately, powerfully, and universally helpful" in restoring balance within the mind, body, and spirit.
Dr. Ashwin A. Patkar is a Professor of Psychiatry and Community and Family Medicine at Duke University Medical Center, Durham, NC, USA. He is the Medical Director of Duke Addictions Programs and Center for Addictive Behavior and Change. He is certified in Psychiatry with the American Board of Neurology and Psychiatry with subspecialty certification in Addiction Psychiatry, American Society of Addiction Medicine (ASAM) certification in Addiction Medicine and certification in Pain Medicine (American Board of Pain Medicine).
Dr. Fagan is the Chief Education Officer at Mountain Area Health Education Center. He is the Assistant Residency Director at MAHEC Family Medicine Residency Program.
Accomplished executive with 30 years of service in public sector healthcare and 15 years of executive/leadership experience. Has broad-based knowledge in behavioral healthcare policy and operations, including large-scale organizational transformation and strategic implementation. Highly competent collaborator with diverse groups, including health plan members, for-profit and nonprofit organizations, consulting organizations and state and local governments.
Dr. Murphy practices medicine at the UNC Health System in Chapel Hill where he is the Vice Chairman for Clinical Operations. Dr. Murphy is also an Associate Professor at UNC in the Department of Anesthesilogy.
Kay Sanford is an injury epidemiologist who identified the overdose epidemic in North Carolina in 2002 and began statewide initiatives to develop and implement new overdose prevention programs. Since retirement she helped co-found Project Lazarus and continues to work on overdose prevention, focusing on harm reduction, particularly in prisons.
Chelsea received a Master of Public Administration from Appalachian State University. She has a range of experience from working in local government and non-profit sectors.  Chelsea has a passion for public health and making positive impact in communities.
Christopher Campau graduate from North Carolina State University with a bachelor's degree in Social work. Mr. Campau currently works for the Addiction Professionals of North Carolina as the Collegiate Recovery Program Coordinator, where he works as a liaison between the NC/DD/MH/SAS, the University of North Carolina-General Administration, and all schools with a collegiate recovery community.
Christie Caputo, MPH is the Hepatitis Program Manager with the Communicable Disease Branch.  She has worked in viral hepatitis, drug user health and harm reduction since 2012.  Christie received her BS from the University of Maine, and her MPH from the Boston University School of Public Health.
Colin Miller is the co-founder of the Twin City Harm Reduction Collective, the only SEP in Winston-Salem. He has worked for HIV/AIDS Service Organizations and in harm reduction since 2013, currently working in Program Development at Positive Wellness Alliance in Winston-Salem as well as running the SEP.
Dr. Craig Martin, the Chief Medical Officer for Vaya Health, is Board Certified in Adult and Child Psychiatry as well as Addiction Medicine. He was formerly on the faculty of Johns Hopkins and has directed TBI/PTSD services for the Navy. He has clinical experience with Collaborative Care, Psychotherapy and Medication Assisted Treatment.
Prevention Administrator Utah Division of Substance Abuse and Mental Health. He is also a member of the National Prevention Advisory Council and chair of Utah Prevention Advisory Committee.
Dale is the Director of the North Carolina TASC Training Institute at Coastal Horizons Center, Inc.  He has worked with persons involved in North Carolina's criminal justice and treatment systems for over 25 years as a probation/parole officer, drug court and TASC program director, and educator.
Dana Mitchell has been the coordinator of the nationally recognized Dover Youth to Youth program for the past 25 years; a program that assists other communities and regions in implementing youth empowerment prevention programs. Along with students from his program, he teaches extensively about organizing and engaging youth in advocacy.
Donald McDonald, MSW, LCAS serves as the Director of Advocacy and Education with Recovery Communities of North Carolina (RCNC). Mr. McDonald is a Navy veteran, former teacher, and jazz musician. He now thrives in his 13th year of recovery from mental health and substance use disorders with his wife, Jill, and four children.
Donnie Varnell served as the head of the State Bureau of Investigation's Diversion and Environmental Crimes Unit before becoming NCHRC's law enforcement liaison to advocate for naloxone access, connections to care and treatment, and the introduction of Law Enforcement-Assisted Diversion (LEAD) programs. He is now an investigator with the Dare County Sheriff's Office and continues to work to support the integration of harm reduction services within law enforcement agencies.
Don is a family practitioner from Western North Carolina. His practice now concentrates on the treatment of pain and the treatment of opioid use disorder. Don was the lead facilitator for the expert panel discussion during the development of the CDC guidelines for treating pain. He continues to contract with the CDC on educating prescribers on the treatment of acute and chronic pain.
Dr. Shannon Dowler is Associate Chief of Quality for the Ambulatory Mission Medical Associates practices across 18 Western North Carolina counties. She serves as the Chairperson for the Physician Advisory Group, which advises DMA on clinical policies for the Medicaid program. Nationally, she serves on the American Academy of Family Physicians' Commission on the Health of the Public and Science and is a liaison to the American College of OB-GYN Adolescent Health Committee. In her avocation she enjoys an Alter-Ego, Rap Dkta, and has attained international acclaim most recently with her Rap Video, STD's Never Get Old, an educational video about sexually transmitted infections in the elderly.
Hugh Tilson began serving as interim president of the North Carolina Hospital Association in January. Hugh came to NCHA in 1996 after practicing law in Washington, DC. He served as NCHA's lead lobbyist for 16 years. In 2014 he became NCHA's Executive Vice President and Chief Operating Officer, overseeing the daily operations of NCHA and its advocacy and representation on behalf of hospitals before all three branches of government at the state and federal levels. Hugh received his undergraduate and law degrees from the University of North Carolina at Chapel Hill and his Master of Public Health from Harvard University.
Ms. Clymore is the HIV/STD /Hepatitis Director in the Communicable Disease Branch of the Division of Public, a position she's held since 2009. She oversees all programmatic work for HIV care under Ryan White, housing under HOPWA, HIV and STD prevention, the AIDS Drug Assistance Program (ADAP), HIV Health Equity and the newest efforts to identify, link and cure people living with chronic Hepatitis C. Prior to joining the Division of Public Health Ms. Clymore work for 20 years at that AIDS Service Agency in Raleigh in several positions, including as Executive Director.
Jai currently serves as the Program Manager for Opioid Initiatives at the North Carolina Hospital Association. He has over 10 years of public health experience working in both youth health and development and community wellness programs. He is completing his Masters in Public Health in Health Policy and Administration from the Gillings School of Global Public Health at the University of North Carolina at Chapel Hill this August.
Jarryd has been with the Fayetteville Police Department since 2009.  He currently serves as a patrol officer, field training officer, and instructor at the Fayetteville Police Academy.  Jarryd was one of the first officers in Fayetteville to be trained in LEAD (law enforcement assisted diversion) and has enrolled several individuals in the program.
Jessica Dicken has over eighteen years of experience in substance abuse prevention and social services; primarily providing training and technical assistance to alcohol, tobacco and other drug (ATOD) prevention block grantees on topics such as the Strategic Prevention Framework, environmental strategies, data collection, strategic planning and coalition building.  She currently serves as the Training and Technical Assistance Manager for the North Carolina Training and Technical Assistance (TTAC) Center at the University of North Carolina Greensboro and is responsible for developing, providing programmatic oversight and evaluating training and technical assistance in accordance with prevention best practice and DMH/DD/SAS guidance.  She has served as an Adjunct Instructor for the School of Social Work at the University of Illinois at Urbana-Champaign and has volunteered as a crisis counselor for survivors of sexual assault.  Jessica holds a Bachelor's degree in Sociology from Illinois Wesleyan University and a Master's Degree in Social Work from the University of Illinois at Urbana-Champaign.
Jessie leads nalaxone distribution and syringe eschange efforts for NCHRC in Fayetteville, NC. Jessie engages with LEAD participants to assess any gaps in services and linkage to service providers. Jessie also follows up with those that have overdosed to assist with aftercare.
Joe Prater currently serves as Deputy Secretary of the North Carolina Department of Public Safety's Division of Adult Correction and Juvenile Justice, which has a current annual operating budget of $1.6 billion, a staff of over 21,000, and which maintains custody and supervision for over 130,000 adult and juvenile offenders.  In this position, he is responsible for representing the Chief Deputy Secretary's Office in budget, fiscal, and legislative matters, and has direct oversight responsibility for the division's inmate health care, engineering, and inmate grievance resolution operations.
Dr. JP Jameson is an associate professor at Appalachian State University and a Licensed Psychologist (Provisional). His research and clinical interests focus on the availability, accessibility, acceptability, and quality of mental health services in rural areas. This includes studies on effectiveness of school-based mental health programs, prediction and prevention of suicide among rural adolescents, and use of empirically supported treatments in rural community mental health clinics. He is involved in numerous community-based research projects locally and regionally.
Julia Wacker is the Vice President of Community and Behavioral Health at the NC Hospital Association. In this role, she develops state-level behavioral health policy and programmatic initiatives in support of NC hospitals and patients. Ms. Wacker is the co-author of the American Board of Pediatrics' Performance Improvement Module on motivational interviewing. Ms. Wacker is the recipient of the Public Health Social Work Leadership Award and the Leadership Education in Neurodevelopmental Disabilities Award. She earned a Bachelors in Education Studies from the New School University and Masters in Social Work and Masters in Science in Public Health from UNC Chapel Hill.
Katie Goetz, LPC, LCAS is the Service Manager of the Recovery Education Centers at Meridian Behavioral Health Services where she works as a supervisor and therapist with those recovering from mental illness and substance abuse challenges.  Katie also oversees Meridian's whole person care projects and initiatives.  Katie has had the opportunity to teach CRM skills in her community, to consumers, and to staff in all roles at Meridian "to encourage individuals to integrate wellness skills into their daily life." Katie has found CRM skills to be part of her regular self-care routine and to be empowering for consumers.
Kenneth Conner is a Professor in Emergency Medicine and Psychiatry and the Co-Director of the Center for the Study and Prevention of Suicide at the University of Rochester Medical Center.  His expertise is in the study of substance abuse and suicidal behavior, particularly alcohol, with a growing interest in other drugs of abuse.
Kenny works with Coastal Horizons in Southeastern NC and has over 35 years of experience in the Substance Use and Mental Health field.  He has developed programs for prevention, outpatient treatment, opioid treatment and integrated primary care.  Kenny is the Chairperson of the NC Association for the Treatment of Opioid Dependence and a Board member for the American Association for the Treatment of Opioid Dependence.
Dr. Kurt Michael is a professor of Psychology of undergraduate and graduate students at Appalachian State University and a Licensed Psychologist. His research in the areas of school mental health, depression, and suicide prevention appears in peer-reviewed journals. He serves in an editorial capacity on 3 scientific outlets.  Kurt's primary professional aim is to help communities increase capacity to provide effective mental health services for children and families.
Dr. Laurie Cluff is an industrial/organizational psychologist with more than 15 years of experience in workplace health and workforce research.  She has evaluated interventions, provided technical assistance, and developed targeted screening tools directed at preventing workplace prescription drug and other substance abuse.
Lillie Armstrong, MPH is a Program Consultant with the Injury and Violence Prevention Branch (IVPB), where she works on syringe exchange program and resource development, prescription drug overdose prevention, and health advocacy.
Loftin Wilson has been an outreach worker with the North Carolina Harm Reduction Coalition since 2010. He does overdose prevention, HIV/hepatitis prevention, and syringe access work, with a focus on the transgender community, rural communities, and people who are incarcerated.
Mark Wolfson is Professor in the Department of Social Sciences and Health Policy at Wake Forest School of Medicine. He has over 25 years of experience in conducting research on substance abuse among youth and young adults, with a particular interest in the role of community-based environmental strategies in prevention. His current research projects include a 7-state, 24 community study of community-driven strategies to prevent underage drinking parties (funded by the National Institute on Alcohol Abuse and Alcoholism), a study of best practices for local policies and enforcement strategies to reduce underage drinking (funded by the Office of Juvenile Justice and Delinquency Prevention), and the independent evaluation of the National Training Institute of Community Anti Drug Coalitions of America. He is also conducting research on physician attitudes about prescribing opioids. Dr. Wolfson serves as Executive Director of North Carolina Community Initiatives (NCCI), funded by the NC Department of Health and Human Services.
Mary Beth Cox, MPH, joined the Injury and Violence Prevention Branch at the North Carolina Division of Public Health in January 2016 as an epidemiologist working on alcohol and other drug use in NC.  She serves on several state and national workgroups aiming to reduce alcohol-related and drug overdose deaths.
Melinda Pankratz has a doctorate in Health Behavior and Health Education from the University of North Carolina at Chapel Hill. She currently manages North Carolina's Substance Abuse Prevention Block Grant. Prior to this Dr. Pankratz had more than fifteen years of experience in substance use prevention research and evaluation.
Melissia serves as NCHRC's Law Enforcement Assisted Diversion Coordinator, where she oversees Fayetteville's Law Enforcement Assisted Diversion (LEAD) Program, works on expanding LEAD and helps oversee NCHRC's law enforcement projects.  Melissia is a experienced public safety project manager with 16 years experience serving as lead on a variety of issues. During her work with a sheriff's office in NC, she implemented over 60 projects and served as project director for several innovative state and federal initiatives focusing on domestic violence, mental health diversion, and human trafficking.
Mike helps lead naloxone distribution and syringe exchange efforts for NCHRC in Wilmington, NC.  Mike also assists NCHRC follow up with Law Enforcement Assisted Diversion participants in Wilmington, NC, as well as people who have overdosed in Brunswick County, NC and provides them supportive care.
Patty McCarthy Metcalf, M.S., is the Executive Director of Faces & Voices of Recovery. She previously served the Center for Social Innovation as a Deputy Director of SAMHSA's Bringing Recovery Supports to Scale Technical Assistance Center Strategy (BRSS TACS) initiative. In addition to public policy and education, her work has focused on community mobilizing, peer-based recovery support services and peer workforce development. Ms. McCarthy Metcalf's professional experience covers the spectrum of prevention, treatment and recovery.
Phillip W. Graham is Director of RTI's Drugs, Violence, and Delinquency Prevention (DVDP) Research Program.  His research focuses on evaluating preventive interventions developed to reduce and prevent adolescent interpersonal violence and substance use. He currently serves as the project director for the Center for Substance Abuse Prevention's national cross-site evaluations.
Sarah Potter is the Team Leader for the Prevention and Early Intervention section of the NC Division of Mental Health, Developmental Disabilities, and Substance Abuse Services. Previously she served as President of Creative Alliance where she specialized in program development and evaluation, strategic planning, and resource development. She has also served as Director of Program Development for the Illinois Alcoholism and Drug Dependence Association and Policy Specialist for Illinois Office of the Attorney General. Mrs. Potter's experience has involved successful collaborative public-private partnerships between workforce development, education, economic development, and business communities as well as working partnerships with courts, law enforcement, public health and mental health agencies. Mrs. Potter received her Master's Degree of Public Administration and Undergraduate Degree of Social Work from Southern Illinois University.
Mr. Proescholdbell joined the Injury and Violence Prevention Branch (IVPB) at the Division of Public Health in 2008. He is the PI of the NC Violent Death Reporting System, NC Prescription Drug Overdose (PDO) project, and is working to build capacity for a general injury surveillance system.
Dr. Green is a Research Fellow at the UNC Sheps Center for Health Services Research and a faculty member in the Department of Maternal and Child Health. She is principal investigator for a grant from AHRQ that aims to reduce barriers and expand access to medication assisted treatment in NC.
Steven A. Mange is Senior Policy & Strategy Counsel to North Carolina Attorney General Josh Stein, where his current focus is on strategies to confront the opioid epidemic.  Steve previously worked as Senior Policy Advisor to the Illinois Attorney General, Executive Director of the Illinois Meth Project, and as a consultant to the National Alliance for Model State Drug Laws.
Susan E. Robinson, M.Ed., Mental Health Program Manager/Planner, NC DHHS, DMHDDSAS. Ms. Robinson has more than thirty years of experience working with children and youth with serious emotional disorders and disabilities and their families.  She has served as the Child Planner and Manager for the Community Mental Health Services Block Grant and staff to the Planning Council.  She is the Division's coordinator for suicide prevention, mental health promotion, early childhood mental health, and is lead coordinator for youth leadership development with NC Youth M.O.V.E. She uses a rich blend of experiences from her work with communities in NC, prior in NYS, and nationally, partnering with children and families, leading non-profits, schools, community centers for MHDDSA services, coordinating volunteers in homeless shelters, and in program design and business management to effect change. She is the recipient of the System of Care Lifetime Achievement 2015 Award for supporting the values and principles of System of Care for families, children, youth and consumers in North Carolina. More importantly today, she brings her life experiences as one touched by suicide, her greatest joy and job as a parent that keep her grounded and focused on making a difference.
Suzanne has worked for United Way of Rutherford County since 2008. She helped establish and lead United Way's substance abuse prevention coalition. The "Community Engagement Team" is now a Year 5 Drug Free Communities grantee.  Her grant writing and program development work features numerous collaborative projects with law enforcement and treatment providers which include the creation of a crisis 'drop-in' center using a peer support model. United Way is currently facilitating development of a Medication Assisted Treatment and re-entry program for the Rutherford County Jail in partnership with the Rutherford County Sheriff's Office, Family Preservation Services, and Rutherford Hospital Legacy Foundation (anticipated launch date of early July 2017).
Since 2010, Tessie Castillo has served as Advocacy and Communication Coordinator for NCHRC. She is the agency's only registered lobbyist and has successfully advocated for several new laws pertaining to overdose prevention, naloxone access, law enforcement needle-stick injury prevention, and the legalization of syringe exchange programs.
Tom Bashore is the Chief of Police for the Town of Nashville Police Department.  He has over 19 years of civilian law enforcement experience and 24 years of military police experience.  Chief Bashore holds a Bachelor of Science degree in Criminal Justice from Western Carolina University and a Master's degree in Leadership from Bellevue University in Nebraska.  He started the HOPE Initiative in February 2016 which has helped over 120 participants.